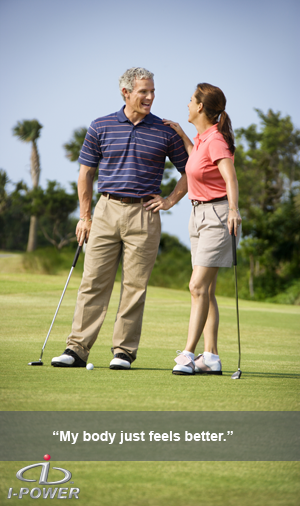 About I-POWER
I-POWER HEALTH PRODUCTS is a Canadian company committed to providing consumers with quality products at reasonable prices.
All our products are constructed from high quality 316 L surgical stainless steel and are 100% Nickel Allergy Free! That means people who suffer with sensitive skin and allergies to base metals can wear I-POWER HEALTH PRODUCTS for as long as they need to!
Each one of our bracelets contain over 500cc of ion strength. That's 3 times stronger than any other ionized bracelet on the market. When researchers tested similar looking products that claim to be "IONIZED", they discovered that other brands used a plating technique to ionize their products. Our method of ionization is far superior and will not wear off over time as other brands do.
Listen to what people are saying about I-POWER:
"I never leave the house without my I-Power bracelet!"
Ken S. – Alberta, Canada
"Thank you I-POWER, I have my body back!"
Shelly B. – Manitoba, Canada